About Black Rhino Tools
Black Rhino Tools was acquired by Signature Products group and repositioned as an adventure tool brand that aspired to disrupt the tool industry.
Focus
Collaborattion with the team of industrial designers and graphic designers to execute the final look & feel of the brand. We were responsible managing the web project to completion and the final adaption of content on the website. We were also responsible for the structural design/concepts of the semi-permanent displays and packaging. While co-orchestrating the design and execution of trade show events both locally and at the SEMA auto show.
Scope of Work
Brand:
- Supplemental Brand Design and Marketing Collateral

Packaging & Displays
o Collaborate with Art Director, Graphic Design, and Product team to Design and Prepare Production Files for corrugated packaging, cards, and blister packs.
o 3D Concepts for Retail Displays & Packaging

• Web Design
o Execution of concept adaption for BlackRhinoTools.com
o UX Design Prototyping
o Product assortment and configuration.
o Corporate Brand Design Concepts for Black Rhino Tools
Graphic Design | 3D Render | Layout
Packaging & Displays
---
Design | Identity | Experience
Brand
---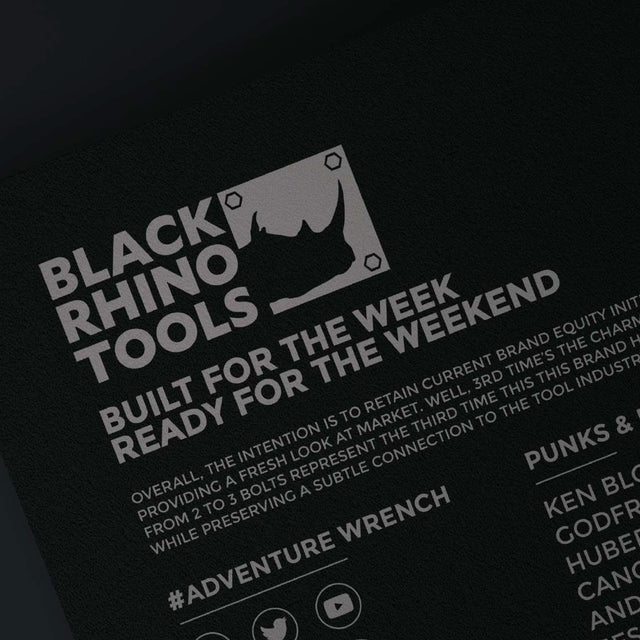 Design | Management | Social
Web
---
Commend
I worked with a phenomenal team at SPG, without them, these opportunities wouldn't have been possible.
---